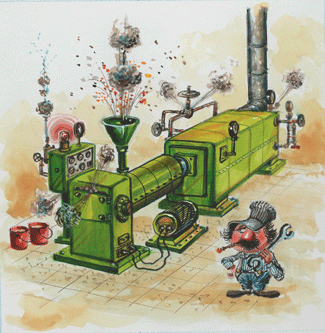 We help vendors to satisfy customer needs with simplicity and usability.
We bridge the communications gap between product vendors and end-user customers. We serve as a conduit that works with vendors to improve product designs and better reflect the needs of the marketplace as we help end-users with their planning, trials and project implementations of best-of-breed solutions.
Vendors can be so wrapped up in the features and functions of their products that they fail to place sufficient emphasis on the financial and economic benefits that make the ultimate difference in a purchasing decision. Customers similarly fail to see opportunities to creatively apply products and technologies to successfully improve their operations.
We help end-user customers to get everything right as they plan and execute projects matching business needs with new products and technologies. We assist them to understand and formulate the "total value" proposition that enables their decision-makers to justify going forward. Our role as consultant advisors and facilitators includes needs assessment, planning, business case and process development, product selection and sourcing, integration, customization, training, documentation, roadmaps, change management and other functions that are important to a successful introduction of new products into the marketplace. We jointly organize, direct and manage project teams that include client members when and where appropriate.
We help vendors to better understand customers, what they need and how to market and sell to them. It can be simple things that mean the difference between a successful and unsuccessful product. Our feedback has proven invaluable in helping vendors to tune their product designs to the needs of the marketplace. Different options and product configurations have shown customers that vendors are concerned and interested in giving them what is needed rather than force fitting inappropriate solutions.
Should we do not have sufficient time or skills to directly satisfy every need, we will refer to our special proprietary databases of consultants and vendors to recruit and manage other assistance on your behalf.